Grindstone City is located about 5 miles east of Port Austin on the shores of Lake Huron.
Dining / Lodging / Accomodations
Days on the Lake
3337 Pointe aux Barques Rd.
Port Austin, MI 48467
(989) 738-7665
Restaurant, Bar, and Lakefront Cabin Rentals – Located directly on the harbor, features a full dining and drink menu with "Cook your Catch" available. 1 & 2 bedroom Lakefront cottages available for rent, conveniently located merely steps away from our boat. Wake up to the sunrise in one of the lakefront cabins, or stop in for a beverage and a bite at their harborside restaurant. Proudly serving the Grindstone area.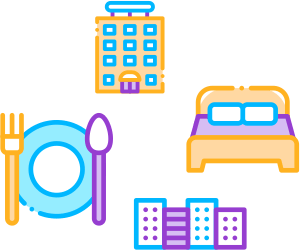 Grindstone General Store
3206 Copeland Road
Port Austin, MI  48467
(989) 738-6410
No trip to the area would be complete without visting the Grindstone General Store, located only a minute's drive from Grindstone Harbor. Grindstone General Store is the last existing business from the original Grindstone City. A family destination since 1886 and well-known throughout the Thumb for their generously sized Ice cream cones, local jellies and jams, and arts & crafts from local Michigan arisans.
Port Austin Chamber of Commerce
Located in the Port Austin Welcome Center
2 West Spring Street
Port Austin, MI  48467
(989) 738-7600
A short 10 minute car ride from Grindstone Harbor takes you to Port Austin, the tip of Michigan's Thumb, where you will be immersed in the best that Lake Huron has to offer: beautiful sunrise AND sunset over the water, sandy beaches and dunes, unique rock formations, fishing and water sport rentals to mention just a few. Gift shops, a top rated farmer's market, a variety of parks, camping, accomodations and visitor 'fun stuff' are all plentiful.